Due to the unprecedented number of orders we are receiving there could be a delay in processing yours. We may also limit the number of items of certain products you order. We apologise but this situation is out of our hands. For more informtion please visit our
COVID-19 page
.
What's New
---
Welcome to our 'What's New' page. We will be updating this regularly so visit here to see what product specials are currently on offer, what new products we have and for other product news.
Big Ears Animal Sanctuary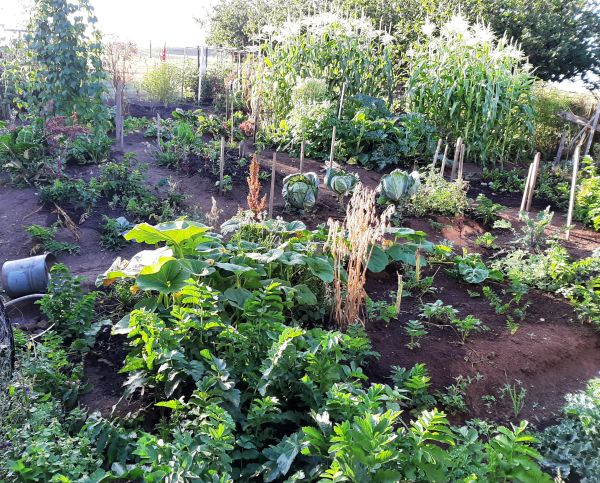 We took a long overdue visit to one of the organisations we support here in Tasmania - Big Ears Animal Sanctuary near Longford. It was an experience which had an enormous impact on us both and prompted a change in direction for the philanthropic side of our business.
With profits surplus to our personal needs we originally supported overseas aid and environmental protection organisations, then switched to more animal rights based organisations, then to those organisations that were involved in highlighting the plight of farmed animals and finally to animal sanctuaries like Edgar's Mission, Brightside and Big Ears.
After our visit to Big Ears and seeing first hand the dedication and devotion of its founder Brett Steele we have decided that we want to help him and his wife Jacqui as much as possible.
We urge you to look at their website and facebook page and consider supporting them in any way you can.
https://www.bigearsanimalsanctuary.com/
https://www.facebook.com/bigears.sanctuary/
New Supplier
We have just taken on a new supplier - HBC Trading Pty. Ltd. which sell's the Chef's Choice range of products. They have a number of product lines that we have not been able to stock until now so we are excited to introduce them to you. Please see our New Products section.
Tasmanian Organic Hazelnuts
We have been fortunate to obtain supplies of locally grown, certified organic lightly roasted hazelnut kernels. Virtually neighbours, Greg and Elizabeth of Mount Roland Hazelnuts have been nurturing their hazelnut orchard over the past decade and a half and are now in a position to supply us with their hazelnuts. See their website: https://www.mountrolandhazelnuts.com.au/
We have their lightly roasted nuts in 1kg vacuum sealed packs. You will love the crispness and flavour so please give them a try.
Vegie Garden
Despite the dry season we have been able to keep the water up to our veggie garden via a gravity fed system from a natural spring and in our opinion it is the best looking and best producing it has been in the 35 years we have lived here.
Grain Prices and the Drought
The price increases we have foreshadowed are now coming down the pipeline so you will be noticing quite steep increases in many of our grains and seeds, particularly those sourced from Kialla.
Rapadura Sugar (Jaggery)
Unfortunately there has been yet a further delay in obtaining jaggery. We no longer want to put a time on when we will have it back in stock but will notify you when it is available again. We apologise for any inconvenience.
New Products
| Product | Page link | Best Before | % off normal price |
| --- | --- | --- | --- |
| 18kg Black Tahini | Grocery Items | 31/12/2022 | 10% |
| 12x1L Aussie Dream Rice Milk Pure Harvest | Soya Milk etc | 19/7/2020 | 10% |
| 250g Himalaya Coffee Beans Medium Roast (Nepal - roasted in Tasmania) | Beverages | 5/2/2020 | 20% |
| 250g Himalaya Ground Coffee Med Roast (Nepal - roasted in Tasmania) | Beverages | 16/11/2019 | 30% |
| 175g Choc Coconut Butter - Loving Earth | Grocery Items | 1/5/2020 | 20% |
| 550g Choc Coconut Butter - Loving Earth | Grocery Items | 1/5/2020 | 20% |
| 1kg Black Pepper Ground (India) | Herbs & Spices | 30/6/2021 | 30% |
| 500g Star Anise (India) | Herbs & Spices | 31/5/2021 | 20% |
| Tap | Oils | - | 100% |
| 200g Acai Powder - Bio-Distributors (Colombia) | Health Care | 19/7/2021 | 10% |
| 500g Cacao Beans - Loving Earth (Peru) | Health Care | 7/2/2020 | 20% |
| 100ml NatureLab42 Wild Fresh Air - Air freshener in refillable glass bottle | Household Products | | 15% |
| 25kg Him. Crystal Salt - 3-5mm 2nd grade Pink (Pakistan) | Health Care | | 75% |
| 25kg Him. Crystal Salt - Fine 2nd grade Pink (Pakistan) | Health Care | | 25% |
| Living Food Recipes by Paul Benheim | Books | | 15% |
Clearance Specials
(while stocks last)
| Product | Page link | Best Before | % off normal price |
| --- | --- | --- | --- |
| 12x1L Coco Quench Pure Harvest | Soya Milk etc | 4/7/2019 | 40% |
| 500ml Coconut Nectar Lov. Earth (Indonesia) | Sweeteners | 20/7/2018 | 40% |
| Primal Nature Rosehip Oil | Personal Care | | 25% |
Providing excellent products with excellent service