Due to the unprecedented number of orders we are receiving there could be a delay in processing yours. We may also limit the number of items of certain products you order. We apologise but this situation is out of our hands. For more informtion please visit our
COVID-19 page
.
Wild Fresh Air - Air Mist
---
100ml NatureLab42 Wild Fresh Air
500ml NatureLab42 Wild Fresh Air
** Price includes GST
Wild Fresh Air - Air Mist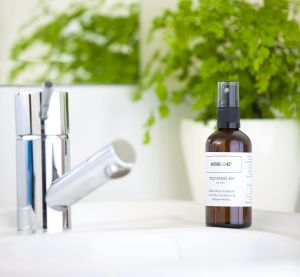 This product is designed to be refilled as a solution to reduce waste and bring the fresh outdoors inside.
A spray made from essential oils, Mount Arthur Spring Water and grape derived ethanol. Wild fresh Air is 100% chemical free, Tasmanian made and tested on humans only.
An air mist for use in toilets, bathrooms, yoga studios, gyms or any place needing a wildly fresh aroma! Available in 100ml dark glass dispenser bottles and 500ml size dark glass refill bottles.
WILD FRESH AIR – STOCK BOTTLE
A 500ml Stock Bottle to refill your 100ml spray dispensers of Wild Fresh Air. The 500ml stock bottle can also be refilled which results in a closed loop cycle.
Reducing waste one bottle at a time.
Providing excellent products with excellent service