Due to current and projected shortages of certain items we reserve the right to limit quantities ordered.
What's New
---
Welcome to our 'What's New' page. We will be updating this regularly so visit here to see what product specials are currently on offer, what new products we have in stock and for other product news.
Khorasan Grain, Spelt Grain, Oat Kernels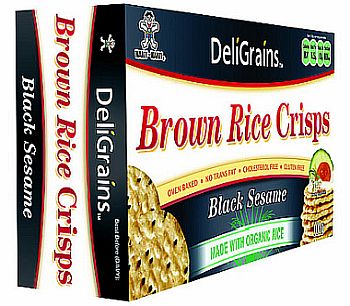 We are seeing quite an increase in demand for our grains. We have been able to get alternative supplies of Oat Kernels and Spelt Grain as our normal Kindred Organics brand is not available this year. In addition we have been able to source some Khorasan Grain direct from a grower in NSW See the. Cereal Grains page.
Certified Organic Stevia
We have found a supplier of certified organic stevia and can offer this to you. It is sourced from China but we are confident it is of the highest quality and purity. We have tested it and if anything is has a purer sweetness than the stevia we have carried for many years.It is available in 1kg and 100g. See the. Sweeteners page.
Freight Costs and other Price Increases
By now you will all be aware of the price increases flowing through to almost everything you buy. We are amazed at how much our freight costs are increasing so, as we receive new stock, we will be adjusting our prices to recoup some of these exra charges. This may also include price increases for the product as well, as our suppliers are dealing with the same situation. We know that many people are doing it tough so we will keep these increases to a bare miniumum. We have not increased any prices on goods we already have in stock.
Good News - Parcel Postage charges have dropped.
Australia Post have introduced a new system from July 1st and as a result we have been able to reduce the postal charges for items over 5kg by 15%. This percentage may change in the future but it is fixed until early August. These changes are now reflected in the calcualated postage costs shown on our web site.
Super Specials
Due to some ordering miscalculations we have some stock which we are offering out on extremely good specials. Brown linseed for example is heavily discounted by 70 per cent. Other specials include Pure Harvest Original Soya Milk, Brown Basmati Rice and Wholemeal Khorasan Flour. See the listings and discounts below in the specials section.
New Products
Back in Stock
Specials
(Available until further notice.)
| Product | Page link | Best Before | % off normal price |
| --- | --- | --- | --- |
| 25kg Linseed Brown - HBC (Kazakhstan) | Seeds & Legumes | 08/2022 | 70% |
| 300g Cacao Butter (Buttons) - Chefs Choice (Peru) | Health Care | 19/11/2022 | 15% |
| 1kg Hulled Hemp Seeds - HBC (China) | Health Care | 16/10/2022 | 10% |
| 5kg Linseed Brown - HBC (Kazakhstan) | Seeds & Legumes | 08/2022 | 70% |
| 500ml Chefs Choice Extra Virgin Coc Oil - plastic jar (Sri Lanka) | Oils | 2/4/2023 | 15% |
| 12x400g Diced Tomatoes - Chefs Choice Trading (Italy) | Grocery Items | Aug 2022 | 15% |
| 2kg Good Morning Puffed Buckwheat (large and bulky) | Grocery Items | 26/10/2022 | 35% |
| 4kg Good Morning Puffed Quinoa (large and bulky) | Grocery Items | Sep 2022 | 30% |
| 12.5kg SG Whole Emmer Flour - WGM | Flours | 11/1/2023 | 10% |
| 25kg Brown Jasmine Rice (Pakistan) | Grains | 31/10/2022 | 25% |
| 5kg Brown Jasmine Rice (Pakistan) | Grains | 31/10/2022 | 25% |
| 25kg Chick Peas (WGM) | Seeds & Legumes | | 15% |
| 500g Pepitas (China) | Seeds & Legumes | 28/11/2022 | 10% |
| 300g Cacao Nibs - Chefs Choice (Peru) | Health Care | 14/4/2023 | 10% |
| 5kg Goji Berries (China) | Health Care | 30/1/2023 | 10% |
| 6x200g Global Organics Tomato Paste Tubes (Italy) | Grocery Items | 31/12/2022 | 10% |
| 25kg Whole Khorasan Flour - WGM | Flours | 14/1/2023 | 20% |
| 15kg Sesame Seeds - Unhulled Lightly Roasted (Mexico) | Seeds & Legumes | - | 15% |
| 12x1L Soya Milk Original Pure Harvest - Now with added Calcium | Soya Milk etc | 26/11/2022 | 20% |
| 5kg Gluten Free Lentil & Maize Spirals | Pasta | 30/11/2023 | 10% |
| 4kg Coconut Sugar - Kadac (Indonesia) | Sweeteners | 7/11/22 | 10% |
| 20kg Unbleached White Flour - Kialla | Flours | 2023 | 10% |
| 500g Licorice - Dark Choc Coated | Confectionary | 6/5/2023 | 10% |
| 950g Himalayan Black Salt - Kala Namak (Pakistan) | Health Care | - | 15% |
| 4.5kg Himalayan Black Salt - Kala Namak (Pakistan) | Health Care | - | 15% |
| 6x500ml Cider Vinegar - Chefs Choice (France) | Grocery Items | - | 10% |
| 250ml Magnesium Oil | Health Care | | 10% |
| 4.5kg CMZ Zeolite Ultra Fine (ANZ19) - ACO Certified Organic Input | Zeolite | - | 30% |
| 1kg CMZ Zeolite Ultra Fine (ANZ19) - ACO Certified Organic Input | Zeolite | - | 30% |
| 500g CMZ Zeolite Ultra Fine (ANZ19) - ACO Certified Organic Input | Zeolite | - | 30% |
| Tap | Oils | | 100% |
| 25kg Him. Crystal Salt - 3-5mm 2nd grade Pink (Pakistan) | Health Care | | 30% |
| 25kg Him. Crystal Salt - Fine 2nd grade Pink (Pakistan) | Health Care | | 20% |
| Living Food Recipes by Paul Benheim | Books | | 15% |
| Humankind a Hopeful History - Rutger Bregman | Books | | 30% |
Clearance Specials
(while stocks last)
| Product | Page link | Best Before | % off normal price |
| --- | --- | --- | --- |
| 8x1kg Rolled Oats (Stabilised) - Kialla (Finland) | Grain Products | 18/52022 | 50% |
| 5kg Spelt Flour - Wholemeal - Kialla (Canada) | Flours | 26/4/2023 | 30% |
| 150ml Organic Rosehip Oil Primal Nature | Personal Care | | 25% |
Providing excellent products with excellent service